Don't look in the mirror with disgust! Well, if you are jealous of your buddy for his/her attractive body and muscle, instead of taking your body as a shame, love it! So, let's start a mission of turning your body into an object of envy. How should you do this? Relax! We've come up with the most effective and popular fitness trend of 2017. In this article, We are going to tell you how you can reap the benefits of lifting and cardio workout together.
Latest Fitness Trend of 2017
Cardio workout or Weight lifting?
Fitness world is divided into two groups. One group prefers to lift weight while the other group loves cardio workouts. People can choose between these two. But if you ask me, I'll suggest you to blend cardio and lifting in order to maximize your muscle development. This trend is ruling the year 2017 and has already won hearts of the fitness experts. If you are looking for well-rounded fitness, your body will require a blend of cardio and lifting exercises.
In the past years, a lot of research claimed that aerobic exercise can minimize muscle and strength gains. This was no doubt a sad news for the lifters. Well, let me tell you that the recent studies have confirmed that interference effect of aerobics is not the same as it was described in the previous studies. You can have your weights as well as a treadmill. Lifting is good for metabolism and muscles. Developed muscles strengthen your core system by increasing your metabolism rate. Muscle is equally important for your overall skeleton structure.
Cardio, on the other hand, is important for keeping your heart healthy. Heart, itself is a muscle. You can make this muscle work well with the help of aerobic or cardio exercises. In this way, your heart will be able to pump the blood more efficiently and smoothly. Hence, the chances of heart diseases will be reduced and the cholesterol level and blood pressure will be controlled by cardio workouts. An integration of cardio and lifting is the hot trend of the present year. Now, let's find out how you should do it.
Which is better to perform first?
In this context, a relevant question can float in your mind. Which one should you do first- cardio or weight lifting exercise? If you do a cardio workout before lifting, you may feel too tired to lift the heavy weight. On the other hand, if you do the weight lifting before cardio machines exercises, your muscles can become too fatigued to tolerate the aerobic exercises. The experts are hesitant over this particular topic. It would be better if you can do these two different kinds of exercises on alternative days. Sometimes, you may need to do both cardio and lifting workouts on the same day. In such a case, determine your priority. Perform the exercise that satisfies your primary goals and go for the secondary one if you still have energy after conducting the first set of workouts.
To cite an example, if your main aim is to develop the muscles through weight lifting workouts, then you should do the weight lifting exercises before your cardio workouts. If your main goal is to get a healthy heart, then conduct the cardio portion before the weight lifting.
---
You can also buy our Gym Equipment Wipes Zoom Wipes from Amazon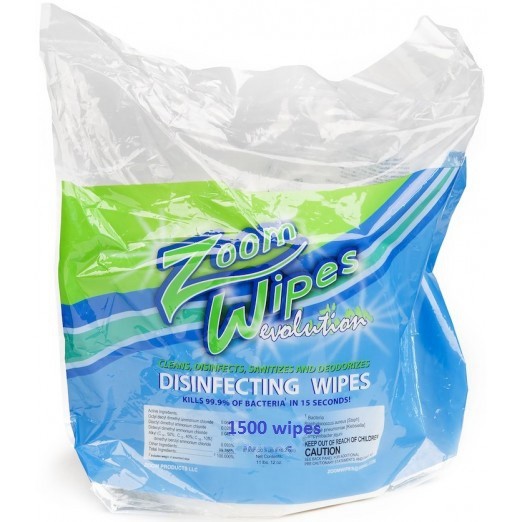 Gym Wipes, Disinfectant Wipes, Antibacterial Wipes, Zoom Evolution Fitness Wipes, Sanitizing wipes with Value Saver Pack 800 Gym Wipes
4 Rolls per Case (3,200 wipes)
$115.00 & FREE Shipping
---
How many days should you devote to weight lifting?
You need to perform weight lifting workouts three days in a week; don't forget to leave at least one day in-between for downtime. This gap is required as during the lifting session, your muscles create small tears that need to be repaired. So, your muscle requires time to be healed before getting strained again.
How many days should you devote to cardio workouts?
Like weight lifting, you should do cardio workouts three days in a week. You can have some minor cardio every day, but if you need to perform weight lifting as well, then it's better to alternate the days. One thing you should always keep in your mind that too much straining can be harmful to your health.
It is not really difficult to balance cardio and lifting workout. Isn't it?
A Final Takeaway
Your workout routine can be effective only when you will include both a cardio workout and weight lifting in it. A proper balance between the two should also be maintained. What are you thinking then? Shake off all your jealousy and laziness and jump over the latest fitness trend- a perfect combination of cardio and lifting.
Is there any question floating in your mind? Write us your queries. Our expert team will get back to you soon. Till then, keep yourself healthy and happy!
Find out why everyone is talking about Synergy Fitness Product