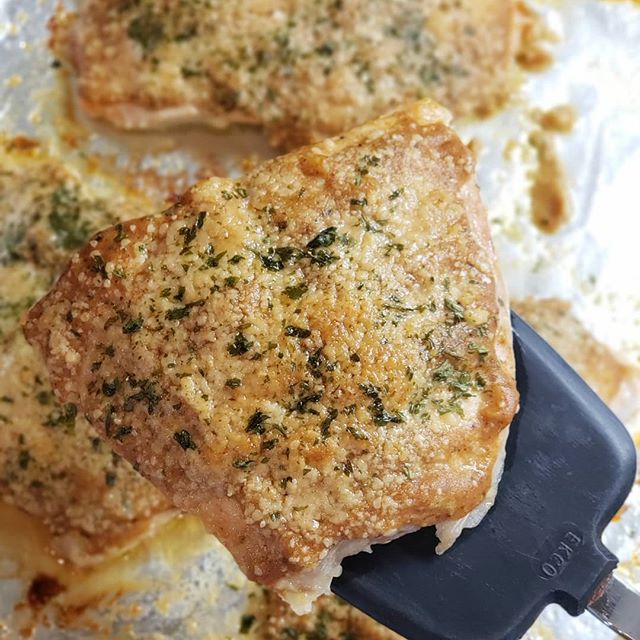 One of the easiest and most flavorful salmon dishes you will make! oh, and did we mention. Its healthy!
Sweet, tangy and garlicky. We substituted the honey for a Stevia blend and we used Dijon mustard since it's carb free.
HONEY MUSTARD SALMON IN FOIL:
1 batch honey mustard sauce (see below)
2 pound side of salmon, boneless and skinless
1 tablespoon finely-chopped fresh parsley leaves
HONEY MUSTARD SAUCE INGREDIENTS:
1/3 cup whole grain mustard
1/4 cup honey
4 cloves garlic, peeled and minced
2 tablespoons fresh lemon juice
1/4 teaspoon smoked paprika
1/4 teaspoon Kosher salt
1/8 teaspoon black pepper
DIRECTIONS:
TO MAKE THE HONEY MUSTARD SALMON IN FOIL:
Heat oven to 375°F.  Or heat a grill to medium heat.
Prepare your honey mustard sauce as directed below.
Line a large baking sheet with a large sheet of aluminum foil.  Mist the foil with cooking spray, then lay out the salmon in the middle of the foil.
Spoon the honey mustard sauce on top of the salmon, and spread it around evenly so that it covers the top of the salmon.
Fold the sides of the aluminum foil up and over the top of the salmon until it is completely enclosed. (If your sheet of foil is not large enough, just place a second sheet of foil on top and fold the edges so that it forms a sealed packet.) To Cook In The Oven: Bake for 14-15 minutes, or until the salmon is almost completely cooked through. (Cooking times will vary on the thickness of your salmon, so I recommend checking it a few minutes early if you have a thinner cut of salmon.) Remove the salmon from the oven and carefully open and pull back the aluminum foil so that the top of the fish is completely exposed. (Be careful, lots of hot steam will be released!) Change the oven setting to broil, then return the fish to the oven and broil for 2-3 minutes. (Keep a close eye on the salmon while broiling, though, to be sure that the sauce does not burn.)
This recipe will go great with a wild rice pilaf for our carb eaters or a nice Caesar salad!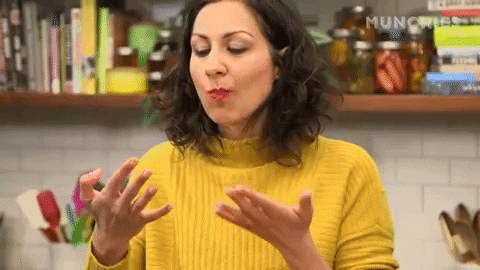 We hope you enjoy this recipe as much as we did. Comment what you think about it, we'd love to know!
Find out why everyone is talking about Synergy Fitness Product