As simple as running may be, it certainly isn't as easy as Forest Gump leads us to believe. Especially when you're a beginner. 'You have to start where you are, not where you think you should be,' says running coach and exercise physiologist Janet Hamilton. 'If you go further or faster than you're ready for, your body can't adapt quickly enough and you'll get injured.' But don't let that scare you! We're dropping 10 quick tips for beginners to start their journey!  So, are you ready? Let's go! 1. MINUTES NOT MILES
Starting means you need to take baby steps. Focus on building up your minutes before you do miles so you don't burn yourself out or injure yourself trying to push yourself that extra mile versus an extra 5 minutes!
2. WALK IT, JOG IT, THEN RUN IT
The most common misconception is beginners feel they need to run the entire distance! Don't think you have to run straight away, build it by doing walking with bursts of jogging, then work up to running!
3. DRINK UP
Keep your water levels top notch, this keeps your energy levels high, prevents cramping, and makes running easier!
4. DON'T CRUSH THE EGG
Imagine you are cupping eggs in your hands while running so you are in a slight fist, but not clenching your fists- making your arms swing easier, and less cramping or chance of injury!
5. FUEL UP
Don't run on am empty stomach, be sure you have a pre-run snack, like a banana to prevent cramping, but don't eat a full meal to prevent feeling sluggish or worse, sick!
6. MIX IT UP
To be a good runner, it's not all about running, you need to do a mix of other exercises to get an overall workout and help you with running in the long haul!
7. STRETCH IT OUT
Do those post training stretches as they will increase flexibility- making your next run even easier!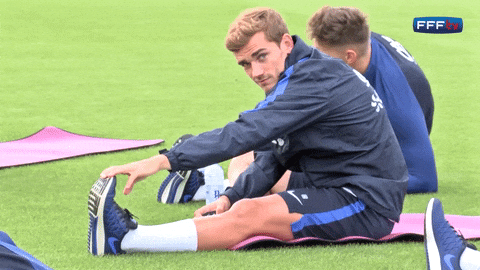 8. REMEMBER THE  2 R'S
While you run, focus on finding your rhythm then relax into your run
9. FIND THE RIGHT SHOE
You don't need to invest a ton of money into running in the beginning, but it's worth every penny to invest in a nice pair of running shoes to have the ultimate support!
10. YES YOU CAN
If you truly want to be a runner, then do all of the above and BELIEVE IN YOUR PROCESS, and you'll be on the right track! – So visualize winning that race and believe.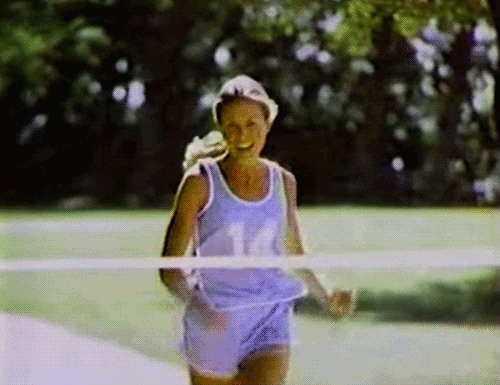 Supposons que vous ayez pris un aphrodisiaque de qualité, le flux vers votre propre aine h-AS a augmenté, vous pourriez avoir commencé les préliminaires et vous avez un gros dur, mais êtes-vous capable de le maintenir Naturellement, il est basé sur un mémoire, Jamie Reidys Hard Sell L'évolution d'un vendeur de Viagra, donc quand je reviens et considère le film, j'ai peut-être persuader, ou de me rappeler continuellement, ce sont de vrais individus. Cela s'est produit, pour ce que cela vaut, probablement pas dans la façon dont le film est présenté par lui, mais rarement est-ce toujours vrai. En toute occasion, ces choses sont vraies, l'amour est tombé et il y avait un vendeur qui a rencontré une fille avec Parkin. https://www.viagrasansordonnancefr.com/ Aussi, et le film ne nous laisse jamais l'oublier, Jerry Maguire a été libéré pour cette fois John Gyllenhaals tenue constante de Raybans, t-shirt qui était simple, et les blazers proposent tout ce que Jamie avait dans son placard.
Find out why everyone is talking about Synergy Fitness Product